"…I am forced again to sing the praises of Penn (remember, it's the favorite..."
– AmLaw's The Careerist sings Penn Law's praises (via pennlaw)
UPenn JD/MBA Interview with Craig Carter on...
http://blog.accepted.com/2013/04/05/upenn-jdmba-interview-with-craig-carter/
Penn Law and the Wharton School launch... →
"Another compelling reason to go to Penn: You already know that the University of..."
– Thanks, The Careerist! Read more coverage of the new Wharton certificate available to Penn Law students: National Law Journal: "Wharton School opens its doors to Penn Law students" Penn Law: "Penn Law and the Wharton School launch first-of-its-kind management program for law students" (via...
JD/MBA Student Ivan Cao shares why he chose Penn... →
pennlaw: This blog series from current students examines aspects of #PennLawLife. A lot of admitted students asked me the same question, "Why did you choose Penn Law?" I chose Penn Law for the courtyard. Strange as it may sound, when I visited, everyone in the courtyard seemed so happy and…
Penn's JD/MBA Program Ranked #1 by NLJ
http://www.alm.com/about/pr/releases/national-law-journal-announces-results-2nd-annual-best-national-law-journal The National Law Journal's results from their 2nd annual readers' rankings are out and Penn ranked #1 Joint JD/MBA Program! JOINT JD-MBA 1. University of Pennsylvania 2. Harvard University 3. Stanford University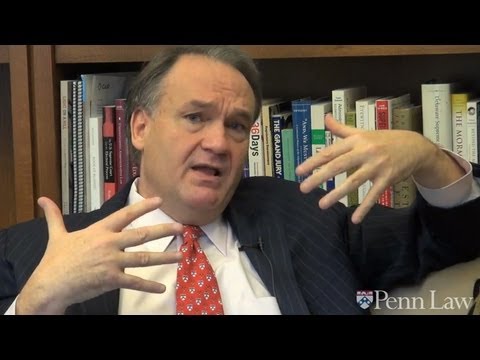 University City Science Center welcomes... →
pennlaw: Is University City the new start-up hub of the Northeast? "This is intended to attract young entrepreneurs," said Stephen Tang, University City Science Center president and CEO, adding that the goal is to create a "vibe" similar to that at high-rise developments in San Francisco, Boston and Toronto.
JD/MBA Program Round 2 Applications Due Tomorrow! →
The JD/MBA Program is Excited to Welcome Our New... →
Another Joint Degree is Launched at Penn Law! →
JD/MBA Program Visit Program Resumes on January 28 →
Notes from the Director: Wrapping up Round One and... →
Insights from Practice: General Counsels
Insights from Practice: General Counsels November 14, 2012 | 4:30 PM - 6:30 PM Silverman 245A, Bernard Segal Moot Court Room Open to the Penn Law Community. Moderators: Jill E. Fisch,  Perry Golkin Professor of Law, University of Pennsylvania Law School Helen P. Pudlin, Retired Senior Vice President and General Counsel, PNC Financial Services Group Panelists: Bruce N. Kuhlik, Executive Vice...
5 Benefits of a Dual JD/MBA →
"Moving Beyond Numbers" - JD/MBA Student Blog Post →
JD/MBA Information Session for Penn Law Students
  WHAT: JD/MBA Admissions Information Session WHEN: Monday, October 15 at 4:30 p.m. WHERE: Gittis 214 eileen.nugent@skadden.com WHY Should You Attend: Are you considering the JD/MBA at Penn? If so, come to this information session and panel with key representatives from the JD/MBA Program, Penn Law & Wharton's Admissions Committees, and current JD/MBA students.  Any Questions: contact Colleen...
Dissecting The Health Insurance Exchanges →
Despite the potentially large impact on family finances and health, the average buyer on the Massachusetts health insurance exchange during 2007 to 2009 tended to spend less than 20 minutes selecting and purchasing a policy, according to researcher Amanda Starc. That evidence of short attention spans is one more piece of the health insurance exchange puzzle that Starc and her University of...
"All that you should leave behind" JD-MBA Blog... →
"Penn is an amazing place, and to take advantage of the full range of opportunities available one must be comfortable with the idea that just as certain traits and habits should be carried forward, others might be better left behind when you make the move to Philadelphia." Read more…
"The voices we should be listening to are not in Washington, D.C., but in places..."
– Dean Michael Fitts discusses the "no holds barred" presidential campaign in POLITICO's The Arena. Read the full article: http://politi.co/O98kqy (via pennlaw)
7 tags
Boston JD/MBA Presentation on July 30 →
JD/MBA Student 2 Student Chat - Wharton's... →
Have questions about the JD/MBA Program? Some may have already been answered by other interested candidates. Or start a new thread and hear from current students and recent alumni on the 3 Year JD/MBA Program at Penn.